I caught up with Andy today to do some fishing for panfish. I knew the winds would be strong and they sure were! We headed out about 8am to a small lake west of the metro area to try locating some big crappies. We launched and fished for various spots for an hour or so but we couldn't locate a single crappie. I know they are there because I caught them there a couple weeks ago. All we could find were dink sunfish and a couple bite offs, probably from pike. Lot's of good cabbage in the lake so I'll bet they are in there somewhere.
Good thing we had a plan B. We packed up and headed into the metro area and launched the boat. The shallows were clear, which usually doesn't help the fishing out there. I caught a nice bluegill right away...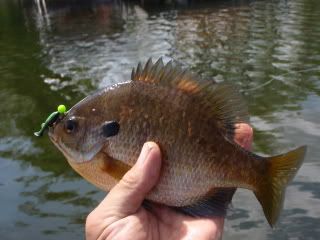 After that we couldn't find concentrations of bluegills or crappies, just one here one there. We fished the shoreline a bit then it started to get overcast and that turned the fish on! We started catching crappies and bluegills in one spot so we anchored up. We caught lots of crappies and were able to keep enough 10" ones for Andy to eat. Baits used were Culprit Paddletails, 2" Power Minnows, Power Tubes, and Micro Shads. I was free lining and Andy used a float. Fish were aggressive and would hit just about anything.
Here's some pictures I took of out outing...
Crappie...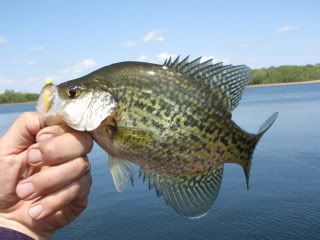 Andy get's one...
Gill...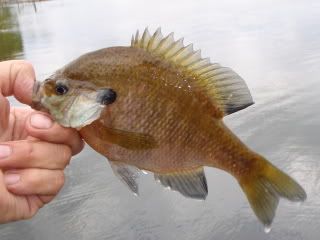 I got one too...
Reeling one in...
Check out the stretchmarks on this pregnant mama...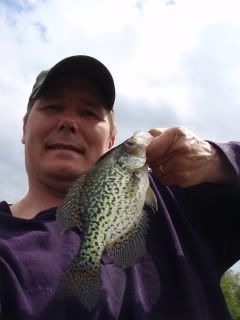 Andy catches another one. This one has a funky tail!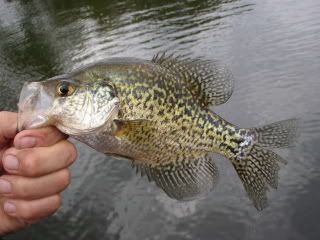 Pretty colors on this one...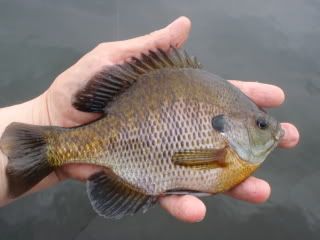 Andy will be having fish for dinner pretty soon!