My report is a little bit late, and my pics are incomplete and not the best, but here it is nonetheless.
Me and my family did some camping over the Memorial Day weekend at Glendalough State Park. We have camped there a few times in the past, the panfishing can be great, it is quiet because of special regs on the lake we camp on (Annie Battle); no motor boats or electronics allowed. There are also special regs on fishing; bag limit of 5 on crappies and sunfish, all crappies under 11" and all pike and bass must be released. Glendalough State Park is one of those places that require alot of work. It has cart-in campsites and consequently much walking involved. For fishing I brought my boat minus the motor and I did alot of rowing!
Annie Battle has kicked out some great great panfish in the past, but unfortunately the fishing was disappointing on this particular outing. It seemed like everything was a couple weeks behind. The slab crappies were scarce in the reeds, the bluegills were few and average, and I still could not catch a walleye on that lake to save my life!
Wife Valerie and daughter Genna...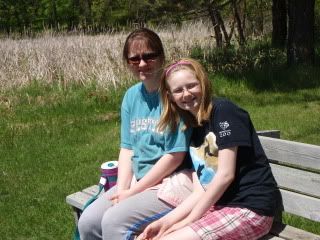 Lucas in tree...
Me and Lucas went out in the evening of the first night and tried for some walleyes by a stream inlet. We didn't catch any, but Lucas caught his favorite fish on a shiner...a 24" bowfin!
A small perch engulfs shiner minnow...
After dropping off Lucas I tried for some panfish. I caught a few slab crappies over 11"...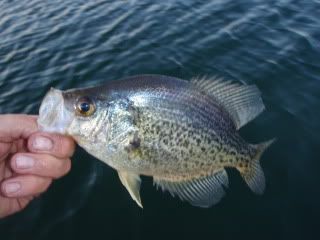 The next day the weather was nice and clear. It was post frontal so the winds were light out of the north to northeast, which isn't the best for bluegills on that lake. We had to work hard for our fish but we managed to get a few for our evening meal. Here's a few more photos...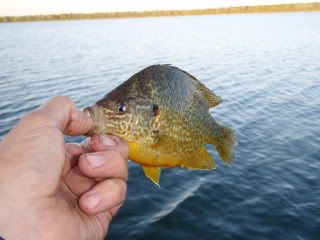 Lucas and bass...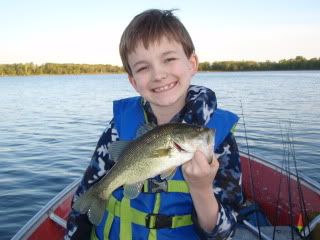 Genna and Lucas on the beach...
Slab!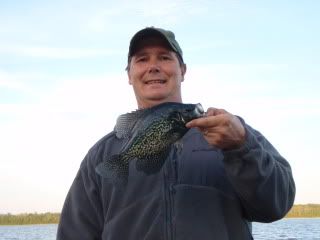 Lucas gets a slab too...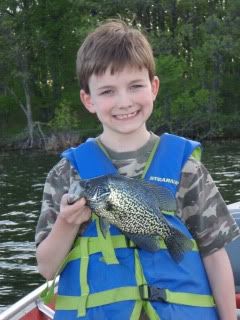 Shorefishing...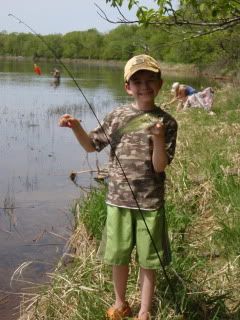 Birdie in house...
The next day the weather seemed unstable and there were reports that heavy rain might occur, so we packed up early and hit the road. As I was rowing my boat back to laod it up I stopped at a stream outlet and casted a 2" Power Minnow and caught this 17.5" LM bass...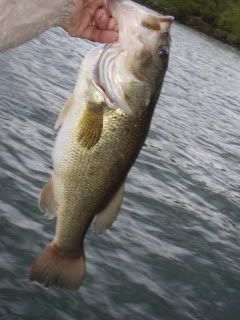 So anyway, that sums up the weekend. It was alot of work and not very relaxing for me; I felt like I got ran over by a truck for the next couple days! I'll be returning to Glendalough with Lucas for a father/son camping outing in about three weeks. Hopefully the panfish will be going strong by then.