I finally got out in the the boat for the first time this year and did some fishing on Pelican lake in Wright county. The temps were in the 80's and the wind was screaming out of the south. The parking lot was a zoo!!! I wanted to get away from the crowds so I made my way over to a spot after studying a map of the lake, fishing the wind blown shoreline. There was only one other boat there so I started fishing quite a bit away from them. My target species were bluegills and crappies; I selected Pelican because of the potential for bonus bass. Well, five seconds after my first cast This 4lb Largemouth bass pounced on my Culprit paddletail....
The wind really kept me from moving around. The best I could do was move to a spot, anchor, fish, pull up and move to a new spot! I caught a few bluegills doing this, biggest being about 8.5". Here's one I caught...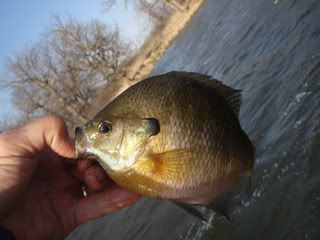 While fishing for the gills, this big gater came along and nabbed my tiny jig. Just under 31"...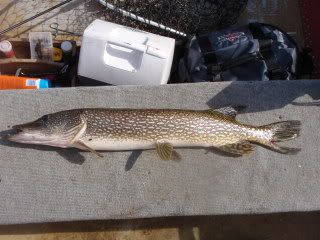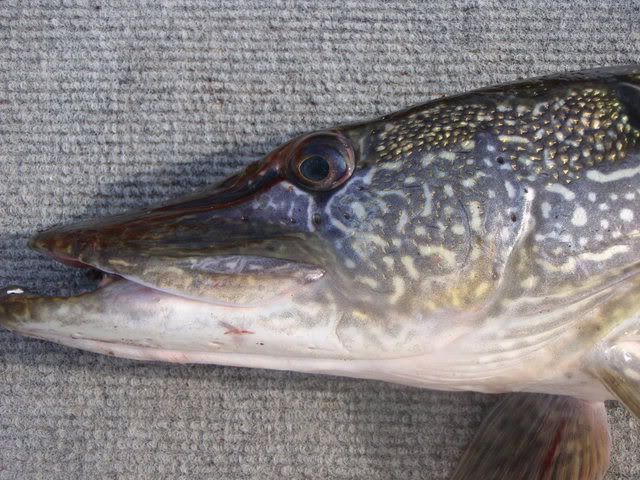 About 6 o'clock I decided to head back toward the landing. I knew I would be battling some huge waves in my tiny boat and the going would be slow. Took me quite awhile to get back. I didn't want to go in so I fished inside the bay for awhile. I didn't catch anything there so I moved outside of the bay a bit where there were a bunch of boats catching chip crappies. I decided to join them and see if upsizing my presentation would get me any nice fish. Didn't happen. The biggest I caught was this one, probably 10"...
I really don't like pictures on bigger fish laying on side. One thing I have to set up in my boat is some sort of system so I can take pictures of me holding the fish when I am fishing alone. I am looking at the music stand in my basement right now and thinking of the possibilities...